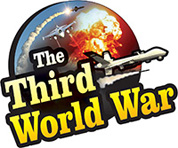 Beijing/Taipei: Taiwanese President Tsai Ing-wen received a major shock when the Pro-China Kuomintang Party won the local body elections with a 15-6 majority. A Taiwanese daily has claimed that the defeat of President Tsai Ing-wen's party was due to Chinese interference in the Taiwanese politics and the fake news published. Meanwhile, retired Chinese officials have demanded that the Xi Jinping government take control over Taiwan.
Taiwan is slated to have general elections the next year. Therefore, everyone's attention was focussed on the local body elections. A few months ago, the Democratic Progressive Party (DPP) of President Tsai Ing-Wen, who gathered support for an independent Taiwan from its allies around the world, was said would win comfortably.
However, China forced some of the African and Latin American countries, using its political clout, to deny the sovereignty of Taiwan. China had gone to the extent of threatening military action against certain countries, to achieve it. The mainland succeeded in creating an atmosphere against the DPP and President Ing-Wen, by publishing fake news in the Taiwanese media. The results of the Chinese activities were seen in the outcome of the election.
The Kuomintang Party has won at 15 regions in Taiwan, and six major cities have slipped out of President Ing-Wen's hands. It is a significant jolt to the DPP, who is fighting for an independent Taiwan. Following the election results, President Tsai Ing-Wen resigned from the Party President's position.
Meanwhile, retired Chinese military officials demanded that Taiwan should be annexed to China. The retired officials also said that the Xi Jinping government should clear the Taiwanese obstacle at the earliest. The demand was put forth by the officials in a meeting held in China.