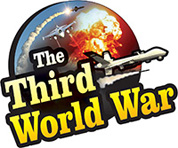 Taipei: 'China has stepped up efforts to infiltrate Taiwan,' said Taiwanese President Tsai Ing-Wen. 'Taiwan has been eyeing these efforts,' she added and asked the Taiwanese security agencies to be prepared to respond to China. Since the last few weeks, the movements of the Chinese destroyers and fighter jets have increased near the Taiwanese borders. It is against this backdrop that the Taiwanese President has issued the warning.
A meeting regarding Taiwanese security, presided by the Taiwanese President Tsai Ing-Wen, was held recently. In an interview with the media, post meeting, the Taiwanese President spoke about the Chinese threat. President Tsai alleged that China was preparing to infiltrate Taiwan. She further clarified that the Chinese intrusion is a threat to the security of Taiwan. And, not only militarily but China has been planning to interfere in the forthcoming elections in Taiwan. Nevertheless, President Tsai alleged that China has also been making efforts to get a pro-Chinese government elected in Taiwan and implementation of a 'Fake News' campaign.
However, the Taiwanese President expressed confidence that Taiwan was prepared to retaliate against any military aggression by China, citing the Chinese intrusion, in the last month. Last month, Chinese destroyers, bombers and surveillance aircrafts had hovered near the Taiwanese border. The Taiwanese defence forces busted the intrusion attempt with prompt retaliation. Furthermore, President Tsai expressed the possibility of more Chinese intrusions challenging the security of Taiwan. Therefore, President Tsai ordered the Taiwanese defence forces to be prepared for retaliation against the Chinese intrusions.
Presidential elections are scheduled to be held in Taiwan, in the next few weeks. It is claimed that China has been striving hard to orchestrate a defeat for the Tsai government, to bring a pro-Chinese government in power. An official connected to the Chinese defence ministry had even made statements to that effect. The Taiwanese President seems to have alerted the Taiwanese security agencies, against this background.
Meanwhile, China has been claiming Taiwan to be its sovereign territory. No country must establish any direct relations with Taiwan, is the stand adopted by China. Also, Chinese President Xi Jinping had openly threatened Taiwan for establishing military and political ties with the United States. President Jinping had threatened Taiwan to accept the 'One China' policy and merge with China or else China would use its military might against Taiwan. Following that, the movements of the Chinese destroyers and jets had increased near the Taiwanese borders. Therefore, it becomes apparent that China will leave no stone unturned, to overthrow the Tsai government. Against this background, the seriousness of the warning issued by the Taiwanese President assumes significance.