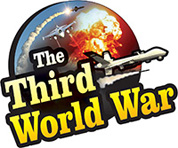 Ankara: Turkish President Recep Tayyip Erdogan warned that Turkey is a member of NATO. An attack on a NATO member is considered an attack on NATO. Currently, Turkey is facing a threat from terrorist organisations. But, in this situation, NATO is not with Turkey. Therefore, NATO needs to choose between Turkey and terrorists. Erdogan also warned that the attacks in Syria would not stop, unless the Turkish objective is achieved.
European countries France and Germany have withdrawn the military aid to Turkey. At the same time, France and Germany have demanded that the European Union should impose sanctions against Turkey for a military invasion in Syria. Turkish President Erdogan has criticised this stand adopted by the European countries. Erdogan criticised that the behaviour of the European countries, towards a NATO member, is not following Charter 5. The Turkish President Blamed that action in Syria is against terrorism, and the NATO members have breeched the NATO code by opposing Turkey. At the same time, Erdogan warned that NATO should clarify its stand regarding the action in Syria. The Turkish President demanded that NATO needs to choose between Turkey and terrorists in Syria.
Russia also expressed displeasure over the Turkish action against the Syrian Kurds. Whereas, Iran and the Arab countries also are opposed to the Turkish action. But Turkey is firm on the attacks on Syrian Kurdish locations. Erdogan clarified that creating a Safe Zone in Syria and destroying the bases of Kurdish terrorists, is the objective of these attacks. But as per received information, innocent civilians in Syria are becoming the target of the Turkish invasions.
Meanwhile, the Syrian Ambassador to India severely criticised Pakistan for supporting the Turkish action. Syrian Ambassador Riyad Kamel Abbas lambasted Pakistan' Country who can support terrorism, only will support the Turkish action'. At the same time, the Syrian Ambassador justified the Indian criticism of the Turkish action.