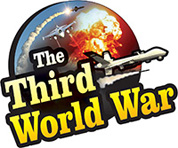 Burkina Faso: The ethnic conflicts, terrorist attacks and the violence, ongoing for the last several years, has brought Burkina Faso under the shadows of a humanitarian crisis, is the concern expressed by the United Nations. The United Nations' report states that nearly 500 thousand citizens have been displaced in Burkina Faso. While this report has been published, another report that 16 people were killed in a terror attack on a place of worship in Burkina Faso has surfaced.
Burkina Faso is known as the country surrounded by six countries, in the Sahel region of Africa. This country with a population of nearly 20 million was once a French colony. The country is trapped in consistent rebellions and famine ever since its independence in 1960 and therefore, is known as one of the most backward countries in Africa. The country's economy primarily dependent on the gold, other ores and agriculture, is mainly surviving on international aids.
There is a Muslim majority in Burkina Faso and local castes and creeds as well as the ethnic groups have a significant influence. There are clashes among the locals over land and other issues and the intensity of which has increased over the last few years. The terrorist organisations operating in Africa also have started establishing their sway in Burkina Faso and therefore the terror attacks have surged since the last two years.
The factors responsible for these terror attacks are said to be the expansion of the terrorist organisations from Mali and the failure of the security agencies. In the last one year, more than 400 incidents of terror attacks and internal conflicts have been reported and more than 500 people have been killed in these incidents. These include attacks on the military units and terror attacks on the places of worship, forcing entire villages in Burkina Faso to relocate.
As per the United Nations' report, more than 16,000 citizens from Burkina Faso have taken refuge in foreign countries whereas, 486000 people have relocated within the country. The United Nations has highlighted that it is rapidly increasing since the last three months. 13 provinces in Burkina Faso including northern and central provinces have been affected by terrorism and internal conflict.
The violence in Burkina Faso is unlikely to end anytime soon due to the lack of international aid and a weak security system, leading this country into a humanitarian crisis.