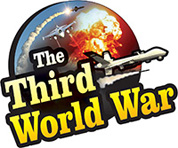 Taipei: China, perturbed by the increasing popularity of the Taiwanese President Tsai Ing-Wen and the elections scheduled to be held in Taiwan in January, has threatened Taiwan. The Chinese government threatened that the announcement of independence by Taiwan would lead Taiwan into a disaster, whereas, the United States has accused China of preparing to interfere in the Taiwanese elections.
Presidential elections will be held in Taiwan on January 11. President Tsai has announced independent Taiwan, and it is said that popularity of her Democratic Progressive Party is on the rise. Four days ago, President Tsai announced the name of William Lai as the candidate for the Vice-President's post. Both Tsai and Lai are known for their robust anti-China stance.
On Monday, William Lai declared on social media that 'Taiwan was always a sovereign country. Taiwan was never a Chinese territory.' Following to which, President Tsai declared that Taiwan is a sovereign and independent country. The Chinese government expressed annoyance over these statements.
The Chinese government warned, "Taiwan's independence will never be possible any time. But with these announcements of independence, Taiwan is bringing profound disaster. Chinese people and the opponents of Tsai in Taiwan will shoot down these efforts."
Within the next few hours, China despatched its aircraft carrier through the Gulf of Taiwan. The US and Japanese warships even chased this aircraft carrier. Thus, these developments created tension in the Taiwanese Gulf for some time.
Since the last few months, protests in Hong Kong have been ongoing, and the increasing popularity of President Tsai has only added to the Chinese woes. China may interfere in the Taiwanese elections to ensure a victory for the pro-Chinese leader Han Kyo-Yu, in the presidential elections. US High Commissioner in Taiwan, Brent Christensen, accused China of throttling the Taiwanese democracy using pressure tactics.
Against this background, the US defence headquarters, Pentagon has sent senior official Heino Klinck to Taiwan. Klinck reached Taiwan on Saturday and will be holding discussions with President Tsai. An intense reaction may be received from China over the Klinck visit. China claims Taiwan to be a part of its territory. But without paying much heed to the Chinese claim, the United States has given priority to the development of political and military cooperation with Taiwan.