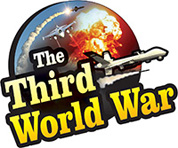 Ankara: US National Security Advisor, John Bolton had announced that the United States would not withdraw from Syria unless the security of the Kurdish rebels is guaranteed. Turkish President, Recep Tayyip Erdogan has claimed that the condition put by Bolton for the US military withdrawal could be a grave mistake. Eliminating the Kurdish rebels in Syria will be right. This exposes the severe differences between the United States and Turkey regarding the issue of the Kurdish rebels in Syria.
Since the last two days, Bolton is on a visit to the Gulf, against the background of the announcement made by US President Donald Trump regarding the Us military withdrawal from Syria. He visited Israel and Syria during his visit. During the Israel visit, he clarified that the United States would not be withdrawing from Syria in a hurry. Bolton had assured Israel that unless the IS was eliminated and the Kurdish rebels were secured, the United States will not withdraw from Syria.
After that, Bolton visited Turkey, a NATO member country, participating in the Syrian conflict. He met the Turkish National Security Advisor Ibrahim Kalin and discussed US military withdrawal from Syria. Only a few hours ago, Turkish President Recep Erdogan had welcomed the decision of the United States, saying that Turkey alone can carry the responsibility of the Syrian conflict, following the US military withdrawal. But the Turkish President expressed severe displeasure over the statements made by Bolton.
The United States wants a guarantee for the security of the Kurds in Syria, before the military withdrawal. But Erdogan criticised that the Kurdish People's Protection Unit is not an organisation representing the Kurds in Syria and it is a terrorist organisation threatening the Turkish security. Therefore, the United States is taking a seriously incorrect decision regarding the security of this organisation. Saying that turkey can never accept this condition put by the United States, Erdogan announced that the attacks on the Kurdish organisations in Syria would continue.
The Kurdish rebels gave a fitting reply to the warning issued by Erdogan. Kurdish leader Shahoz Hassan declared that it is apparent from the announcement made by Erdogan, that the Turkish military is preparing for an attack invading into Syria. But if the Turkish soldiers enter northern Syria, the Kurdish rebels are ready for retaliation.
Meanwhile, following the announcement of the US military withdrawal, Turkey has assembled a large military contingent near the northern Syrian border. Turkey had also announced action against the Kurd and other terrorist organisations in Syria. After that, reports of the Kurdish rebels running to the Syrian military also had been published. Therefore, there is a strong possibility of a conflict sparking between the Kurdish rebels and Turkey in the northern parts of Syria.