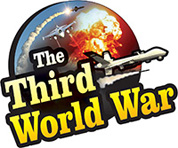 Damascus: Turkey, who has deployed its army in large number near the Syrian border to the north, has declared to attack the base of the Kurdish empire in Syria. Turkey had also warned that this action would be implemented after the US withdraws its military from Syria. Thus, the dreaded Kurdish fighters appealed Syria to deploy their military in Manbij. Thus, the Syrian army has gained control over Manbij, and it seems this has enabled the Kurdish fighters to join the Syrian army after the US troops withdrawal.
Only two days ago, the Turkish President, Recep Erdogan had welcomed the US' decision to withdraw its military from Syria. Moreover, he also announced that the terrorist bases in northern Syria would perhaps be on his target. The Turkish war-tanks, cannons and army vehicles had arrived in Syria soon after this announcement. Also, Turkey has declared Syrian as well as the Kurdish group from Iraq to be terrorist groups.
The Kurds wrote a letter to the Syrian government as soon as they realised the threat of being attacked by the Turkish army. In the letter, they also assured to assist Syria in the offensive declared against the ISIS near the region of the Euphrates River. In return, the Kurds have demanded to deploy the Syrian army at the Kurdish bases in Manbij, Al-Bab, Jarablus and Afrin, and guarantee the safety and security of the Kurdish forces. The Syrian government has accepted this request by the Kurds and deployed their army in Manbij. Moreover, they have also captured the territory and raised a flag.
Meanwhile, Turkey has decided to attack the Kurdish bases. It has also declared that there will not be any negligence for this. The response of Turkey after the Syrian forces have secured the base in Manbij proves to be vital against such background.
The withdrawal of the US military will take a few months, says US news channel
Washington: Even though US President Donald Trump had announced the withdrawal of US troops from Syria, it still would take a span of a few months, as informed by a US news channel.
The news channel has telecasted the information on confirming it with a US official. Moreover, the channel also claimed the official has said that the US airstrikes on Syria will continue even after the withdrawal.