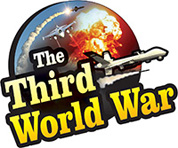 Rome: A nurse working at a hospital in the city of Milan in Italy said 'We have stopped counting the number of dead. We are working under tremendous strain.' The nurse gave this gruesome information while talking to the international media. The number of reported deaths due to Coronavirus in Italy in a single day is 627, taking the total number of fatalities to 4,000. Whereas, the number of deaths in the United Kingdom also has increased by 40, totalling the tally to 177. Therefore, a dreaded possibility is being predicted that the United Kingdom will become the next Italy.
Most deaths have been reported from Lombardy in Italy. The healthcare agencies are working under tremendous stress, making it difficult to treat this high number of patients. A nurse in the city of Milan said that they have stopped counting the number of deaths. While the pandemic was playing havoc in the Lombardy province, chief of the local administration, Attilio Fontana, had declared a lockdown. But there are complaints that the lockdown is not being observed. Fontana said that finally, the lockdown would have to be imposed with the help of the military.
People who have come from China to assist in containing the pandemic in Italy complained that the lockdown was not being followed. Meanwhile, the number of deaths in the United Kingdom rose by 40, taking the total number to 177. The media is warning that this will be the biggest issue of concern for the United Kingdom. Reports are being published that the United Kingdom will become another Italy in the next few weeks. 714 new cases have been reported in the United Kingdom, and it is being said that the total number has crossed 4,000.
But some news agencies claimed that the number of cases is much more than what is being declared. Accusations are also rife that the plan made by Prime Minister Boris Johnson's government to contain the pandemic has failed miserably. Against this background, the British government is contemplating a lockdown in capital London. 1.4 million people who are at the maximum risk of exposure have been advised by the British National Health Service to stay in their houses and avoid public contact.
Anyone coming on to the roads in France, defying the lockdown, is being arrested by the police. The French government is contemplating to extend the lockdown after the completion of 14 days of the current lockdown.