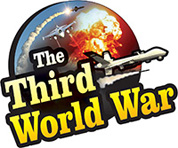 Rome: The number of deaths due to coronavirus has reached 13,599, whereas 316,000 cases have been reported. 4,825 deaths have been reported from Italy alone. 793 people died in Italy on Saturday. Italian Prime Minister Giuseppe Conte said that this is the worst crisis faced by Italy, since the second world war. Following Italy, the virus is playing havoc in Spain and 1,725 people have lost their lives in the pandemic.
In view of the ever-increasing number of patients in Italy, the Italian Prime Minister has taken the decision to impose a lockdown, in nearly the entire country. According to this, all the services, other than the essential services, in Italy, will be shut down. Prime Minister Conte said 'We are slowing down the manufacturing engine of the country, but we will not stop it completely.' The Italian Prime Minister clarified that this was not an easy decision to make, but in view of the current crisis, it becomes mandatory to take this decision. But allegations are being made from the world over that Italy has taken too long to take this decision and is paying the price with lives of thousands of citizens. The analysts have been warning that the countries delaying the decision to lockdown, are also heading in the same direction as Italy.
Meanwhile, Russia has decided to send its military to Italy, to assist in the effort to contain the pandemic. Russian President Vladimir Putin took this decision after a discussion with the Italian Prime Minister. Whereas, in Spain, where 1,725 deaths have been reported, the government has warned its citizens that there could be a huge outburst of the pandemic. Spanish Prime Minister Pedro Sanchez warned the population, saying that they should be prepared for the crisis. Prime Minister Sanchez assured that all the necessary measures would be taken in the meantime, to contain the pandemic.
The pandemic is spreading to other continents along with Europe. Australia has announced a package of 38 billion dollars given the pandemic. Treasurer of Australia Josh Frydenberg said that unprecedented measures will have to be taken to control an unprecedented crisis. Whereas, it has been reported that the Brazilian President Bolsonaro has contracted the infection.
The number of cases in Israel has gone to 945. Of these, nearly 20 patients are said to be in critical condition. There are 16 soldiers among the people infected by the virus.