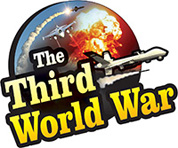 Kabul: After launching an attack near the US embassy in the capital city of Kabul, the Taliban launched an offensive on Friday against an Afghan army recruitment centre located in the province of Farah. The attack has sparked a massive conflict between Taliban militants and Afghan army in which the Afghan army claims that the Taliban have suffered huge losses. The repercussions of the conflict can be evidently seen on the US-Taliban talks. Amidst the news of clashes over the Taliban between US envoy Zalmay Khalilzad and Afghanistan President Ashraf Ghani was published.
Following the suicide attacks on the capital city of Kabul on Monday and Thursday, the Talibani insurgents targeted the Farah province on Friday. It is the third attack by the Taliban in the last five days. More than 12 militants attempted to control the Afghan military base located in 'Farah City', the capital of Farah province. The Taliban who launched an assault from three sides of the military base primarily aimed at ammunition and prison there. However, Farooq Barakzai, a spokesman for Farah's governor, informed that the Afghan army mounted retaliatory attacks on the Taliban.
He claimed that the retaliatory attack by the Afghan army had inflicted heavy casualties on the part of the Taliban. On the other hand, Taliban spokesman Qari Yousuf Ahmadi claimed the control over an Afghan army base. The conflict between the Afghan army and the Taliban has not yet finished, and the battle is ongoing. Over the last few weeks, this attack by Talibani insurgents is the second largest in Farah province. Earlier, in May, Talibani had attempted to establish its sway over Farah city. However, the joint operation by the US and Afghan army pushed back the Taliban from the city.
On the one side, the Taliban has been negotiating with the US, and on the other side, it has been displaying its strength by launching attacks on Afghan cities. Even then, the US has not called off the talks with the Taliban officially, inviting a violent reaction from the Afghanistan government. Moreover, news of Afghan President Ashraf Ghani and US special envoy Zalmay Khalilzad had tense exchanges were published which clearly showed the irked reaction of the Afghan government.
Zalmay Khalilzad had claimed success in talks between the US and Taliban. However, the attacks mounted by Taliban prove that the talks had no substance, the fact that even the Afghan government points its finger at. Also, reactions from the US have started emerging. Former political officials have warned that the US cannot trust the Taliban and withdraw its troops from there whereas US Congressional Committee has reportedly summoned Khalilzad to testify on Taliban negotiations.