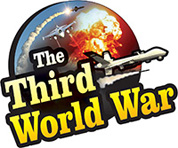 Kabul: 'Russia is destabilising Afghanistan. Russia is supplying arms to the Taliban terrorists using the Tajikistan border for this purpose,' alleged General John Nicholson, the United States Commander in Afghanistan. General Nicholson referred to the information given by the Afghan leaders for this. However, Russia has dismissed the allegations.
The US Commander, in an interview to a British news channel has alleged that the Russian actions are destabilising Afghanistan. He claimed that the Taliban terrorists are supported and aided by Russia. General Nicholson informed that Russia was using false propaganda and secret movement to arm the Taliban.
A few months ago, Russia had claimed an alarming increase in the IS terrorists in Afghanistan. At this time, General Nicholson reminded of the Russian claim of the IS terrorist that were rampaging in Syria and Iraq, could enter Russia from the former soviet countries or Afghanistan border areas.
In this context, Russia had supported the Taliban action against the IS. This was the first time Russia openly supported Taliban. Also, General Nicholson attacked Russia after stating that there were news reports of Russia supporting Taliban with financial and military aid. A few weeks ago, the Afghanistan local leaders ceased some weapons cache from the Taliban terrorists. This included Russian made weaponry. 'Therefore, once again it is clear that Russia is involved in supplying arms to Taliban', informed General Nicholson. Apart from this, some of the Taliban leaders had openly accepted that Russia was their associate and was supplying arms to them, pointed out General Nicholson.
Meanwhile, a leading US news channel had broadcasted a news report about Russia providing political and military aid to Taliban, in March last year. The US news channel had alleged that Russia was helping the Taliban so as to increase their domination in Afghanistan. However, Russia has termed these allegations to be baseless and has dismissed them.