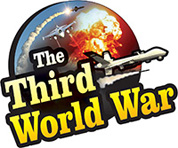 Taipei/Beijing/Washington: Disturbed by the military cooperation between Taiwan and United States, China organised a war exercise close to the Taiwanese airspace. It threatened Taiwan by flying its bombers and fighter jets close to the airspace. The Taiwanese 'F-16' fighter jets chased off the Chinese fighter jets, adding to the tension in the east Asian region. Meanwhile, the United States Department of State has criticised the increasing incidents of Chinese fighter jets flying close to the Taiwanese airspace.
The US-Taiwan cooperation is flourishing after the Taiwan Travel Act was passed by US President Donald Trump. A military symposium, 'Taiwan-US Defense Business Forum', was organised two days ago in the capital, Taipei as an important milestone in this cooperation. This is the first time that such a bilateral military symposium was organised as a result of the efforts from the 'US-Taiwan Business Council' and 'Taiwan Defense Industry Development Association'.
As per information received, bilateral discussions were held about cooperation in different sectors of defence like shipbuilding of Destroyers, Cybersecurity and aircraft manufacture. It is claimed that in future, these annual discussions will see participation from leading companies in the defence sector like Lockheed Martin, Raytheon, Cubic and BAE Systems.
China has given a immediate reaction on this forum between United States and Taiwan. China organised military exercises in the 'Bashi Creek' region. 'Xian H-6K' bombers along with Sukhoi-35 and Shenyang J-5 fighter jets of the Chinese Air Force participated in these war exercises conducted near the Bashi Creek separating Taiwan from Philippines. The heavy military aircraft Shaanxi Y-8 and Tu-154 surveillance aircrafts also took part in the exercises.
Out of these the Xian H-6K bombers and the Sukhoi-35 fighter jets flew close to the Taiwanese airspace. This exercise by the Su-35 is a certificate that the Chinese fighter jet is ready for a combat situation, said the Chinese military analyst Song Zhongping. A few Chinese analysts have claimed this Chinese war exercise to be a warning to the Taiwanese military.
The Taiwanese Airforce replied to the Chinese war exercises within minutes. A Taiwanese F-16 fighter jet chased off the Chinese bomber out of the Taiwanese airspace. The Taiwanese media had published the photographs of this Taiwanese fighter jet. The Taiwanese destroyers have, even in the past, stopped the Chinese warships trying to intrude into the Taiwanese marine border. Taiwan has started replying to the increased Chinese aggression since the last few weeks. The Taiwanese defence ministry and military officials have even warned of its state being prepared to reply to the Chinese aggression.
The US Department of State has criticised the Chinese aircrafts flying close to the Taiwanese airspace. It has also warned that the United States will always be opposed to any unilateral acts of aggression by China, creating tensions in the Asia-Pacific region.