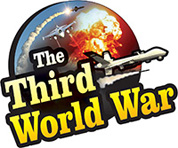 Washington/Beijing: US President Donald Trump approved the proposal of supplying advanced F-16V fighter jets to Taiwan. The US sources informed that the proposal would be sent to the US congress, on Friday. China is infuriated at President Trump's decision and has warned that the United States should be prepared for the consequences. Only last month, China had threatened the United States over the $ 2 billion defence agreement signed with Taiwan. But by taking this decision to supply F-16 fighter jets to Taiwan, President Trump has shown that he does not pay any heed to the Chinese threat.
In March, the US officials visited Taiwan and met the Taiwanese officials. At this time, Taiwanese President Tsai Ing-Wen demanded to purchase 66, F-16 Viper fighter jets from the United States. Taiwan already has US-made F-16 fighter jets in its air force fleet. However, Taiwan clarified that the demand was being made to the United States, as the Taiwanese air force wanted to augment its strength with an advanced version of Viper jets. Upset with the Taiwanese demand, China had warned the United States that the bilateral relations between the United States and China would be affected.
However, defying the Chinese warning, President Trump has decided to supply more than 60 F-16 Viper fighter jets to Taiwan. Taiwan has heartily welcomed the deal worth $8 billion. The Taiwanese media have taken note of the US President's decision in bold letters and have even published the Graphics of the F-16 Viper fighter jets. It is also claimed that these F-16 Viper jets will be equipped with the advanced radar system AESA, currently available only in the fifth-generation fighter jets like F-22 and F-35.
Nevertheless, China is angry because of the US President's decision and the foreign department has reacted in an aggressive language. Chinese foreign ministry spokeswoman Hua Chunying warned the United States, "The decision of the US President violates the 'One China' policy. The United States must realise that the concerned proposal is sensitive and dangerous. If that does not happen, there will be a Chinese reaction in the form of intense action. The United States will have to face the consequences of the action." Chunying further said that the United States must remember that the Taiwan issue is connected with the sovereignty of China.
Last month, the United States declared an agreement worth $ 2.2 billion, to supply 108 Abrams Tanks and missiles, with Taiwan. Even before that, the United States had decided to provide arms on a large scale to Taiwan. Patrick Murphy, a senior official in the US State Department, justified the decision of the US administration saying, "Supplying arms to Taiwan is not against the One China policy, as per the agreement, signed between the United States and China, in 1979. Maintaining the framework, the United States can continue to provide defence assistance to Taiwan."