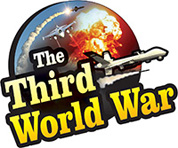 Beijing/Wuhan: The Wuhan virus, sending panic waves across China, as well as the world, has claimed 26 lives so far. The number of people infected by the virus is 830, only in China and 850 people affected by the virus have been found in eight other countries. The epidemic is spreading in China at a very rapid pace and the Chinese government has imposed a lockdown on 14 cities with a total population of more than 40 million, in the Hubei and Hebei provinces, in an attempt to contain the virus. This has affected the population of more than forty million living in these cities.
The origin of the epidemic is claimed to be in Wuhan city, the capital of Hubei province. The ten million population of Wuhan and the high incidence of foreigners visiting the city has helped the virus to spread rapidly and therefore; the Chinese government is forced to take extreme steps. There are festivities for the Chinese New Year at the beginning of February. But with the Wuhan virus menace, there is a lot of anxiety in the Chinese people.
The ruling Chinese government decided to impose a lockdown in Wuhan and neighbouring Huanggang cities. But as it has been noted that the epidemic has spread to a wider area, China has started a bigger campaign. Under this campaign, 14 cities in the Hubei and Hebei provinces have been locked down. There is a complete ban on the residents of the cities to leave the city through any mode of transport. This has affected the 41 million people living in these cities and there are thousands of foreign tourists and other citizens.
While imposing a lockdown in 14 cities, important places of tourist interest in Beijing and Shanghai have been closed for an indefinite period. These include the most popular tourist place 'The Great Wall'. Military units have been deployed in many cities and a massive examination drive has been initiated with the trained personnel from the health department and hospitals. The government informed that most of the programs organised to celebrate the Chinese New Year have been cancelled.
Following China, strong actions are being taken in various countries of the world to contain the Wuhan virus epidemic. People infected with the Wuhan virus have been found in eight countries, other than China, which include the United States, Taiwan, Japan, South Korea, India, Thailand, Vietnam and Singapore. Two patients each have been found in Japan and Thailand and people with suspected exposure are being scanned in the United Kingdom and Canada.