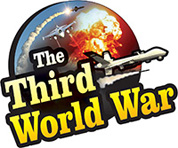 Berlin: The internationally accepted secure and reliable systems SWIFT and International Monetary Fund (IMF) are both dominated by the United States. To end this United States domination of the financial systems, European countries are trying to develop alternative systems for SWIFT and Monetary Fund, claimed German Finance Minister Heiko Maas. Even last week, while speaking about the Iran nuclear deal, the German Finance Minister had appealed for creation of European Monitory Fund.
US President Donald Trump after taking over the presidency has taken an aggressive stance on the issues like trade, Iran nuclear deal and multinational trade agreements. He had targeted the European countries, accusing them of making unreasonable profits from the United States, by imposing import taxes against them. Although the European countries have retaliated against the US taxes, the relations between these biggest trade partners have been tremendously strained over this issue.
The United States has threatened the European countries on the issue of the Iran nuclear deal, after withdrawing from it. President Trump has reprimanded the European countries that if they cooperated with Iran, they will have to face the wrath of US sanctions. Due to this increasing pressure from the United States, the displeasure in the European countries is intensifying and a leading European country like Germany has indicated that the relations with the United States may have to be reassessed.
Both the international systems namely 'System for Worldwide Interbank Financial Telecommunication' (SWIFT), the lifeline of the international fund transfer and 'IMF' are dominated by the United States. It was evident from the incidents and reports in 2012, 2013, 2017 that the United States is maintaining its domination of the financial transactions through the medium of SWIFT. It has also been observed that the United States has been interfering and pressurising the decisions of the IMF.
The domination of United States in these two major systems is becoming a hinderance for the European countries because of the tension created between them due to the Trade war and Iranian nuclear deal. The efforts to create an alternative, to avoid the United States dominance, are gaining momentum and this is confirmed by the statements of the German Finance Minister.
'It will not be easy to create an alternative for SWIFT and IMF, but we have already started preparations for it. Various transactions systems and arrangements are being studied. These arrangements will be independent of SWIFT. At the same time, the efforts to set up the European Monitory Fund also are underway,' said German Foreign Minister Heiko Maas. At this time, he also said that a new policy is being drafted for the US-Germany bilateral relations.
Before this, Russia had announced that it had made preparations, to create an alternative system for SWIFT.