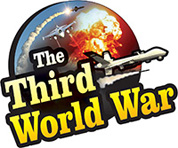 Vienna: All the countries involved in the nuclear deal except the United States will formulate an independent mechanism with Iran and everyone will follow that system, assured Russian Foreign, Minister Sergei Lavrov. A meeting of all the countries involved in the Iran nuclear deal, except the United States, was held in Vienna on Thursday. The meeting saw all the other participating nations deciding to follow the trade and other provisions of the nuclear deal, with Iran, while criticising the United States. US President, Donald Trump has already warned about imposing sanctions against countries cooperating with Iran.
The Foreign Ministers of Russia, China, the United Kingdom, Germany and the European Union along with Iran attended the meeting. All these countries are making frantic efforts to save the nuclear deal after the United States' withdrawal from it. The European countries, tried to persuade the US to change its stand initially, but after a blatant refusal from Trump, the European countries decided to contribute to the efforts made by Russia and China to save the agreement.
Meanwhile, Iran had threatened to continue with the nuclear program if the European and other countries did not continue with the concessions as per the deal, while criticising the United States' withdrawal. Information has been revealed that Iran was continuing with its nuclear program despite the agreement. The United States had warned that if the European countries continue with the nuclear deal with Iran, they will suffer major setbacks.
Against this background, the meeting in Vienna in absence of the United States, and the consensus reached on the matter gains significance. As per the information revealed by the Russian Foreign Minister, a special mechanism will be built to maintain trade and other cooperation between Iran and the countries participating in the nuclear deal. It was recommended in the meeting that a joint commission of experts that had prepared the outline of the earlier agreement, should prepare a plan for the new mechanism.