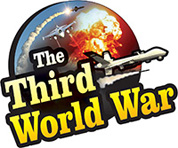 Warsaw: 'If you are asking me about the illegal migrants from other religions then not even one of them will be accepted in Poland. We have committed that to the Polish people and hence will not accept any migrant from another religion. Our government has come into power because of the assurance we gave about the migrants. Poland is safe due to the fact that we have not accepted a single migrant of another religion and there have been no terror attacks in Poland,' said senior member of the Polish Parliament Dominik Tarczynski.
Tarczynski explained the Polish government's position with respect to migrants, during an interview with Cathy Newman of the UK's Channel-4. Cathy Newman questioned the Polish Parliamentarian as to how many migrants had been accepted by Poland. The reply of the ruling party member Tarczinski was 'Zero'. Following this Newman sarcastically asked if he was proud of this. In reply to this question, Tarczzinski clearly stated the stand of the Polish government.
While saying that Poland will not accept a single migrant from another religion, he clarified that Poland had accepted 2 million Ukrainian migrants. 'There can be criticism on the Polish government of being populist, nationalist and racist for not accepting immigrants of other religions. But I am not worried about that. I care more for my family and my country,' this is how Tarczinski reprimanded the Channel-4 news anchor. Even when a US website asked for his reaction on these statements, Tarczinski said he was firm on his stance.
'Not accepting migrants of another religion was not a pre-decided policy. We had assured the Polish people before the 2015 elections, that we will not accept illegal migrants. The electorate has given its mandate in our favour to fulfil the promise. Therefore, we are just trying to fulfil the promise made to the electorate,' is how Tarczinski justified his stance.
He claimed to have visited many refugee camps in Syria and felt that there needs to be an improvement of the facilities and help provided at the places where the refugees were living. Making all aware of the fact that the African population was 1 billion and the European population was 500 million, the Polish Parliamentarian pointed out that Europe cannot open its borders and accept all the migrants.
The migrant issue has flared up in Europe over the last few months and most of the major countries are showing severe discontent over the issue. Leading nations like Austria, Hungary and Italy have taken an aggressive stance on the migrant issue and blown away the scheme planned by France, Germany and the European Union (EU). Hungarian Prime Minister Viktor Orban had reprimanded the government, during his visit to Germany, that the migrants are in fact an aggression on the country, by other religions.