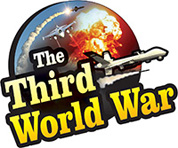 Mexico City/Washington: – A fierce conflict has broken out between the cartels involved in the narcotics trade and the Mexican agencies near the US-Mexico border. In view of this increasing violence, the US Consulate General in Mexico has issued an advisory for the citizens on both sides of the US-Mexico border to impose restrictions on travel and transport. Last week, Mexican soldiers had been killed by a drug cartel in the Nuevo Laredo area near the US border.
The drug cartels in Mexico, involved in the narcotics trade, have once again started showing their dominance in Mexico since the last one year. These cartels do not pay any heed to the Mexican agencies and have busted many of the actions initiated by these agencies. At the same time, the soldiers from the Mexican security agencies and police are consistently targeted and they have even been prevented entry in certain parts of the country. The cartels have started a spate of killings to show their dominance, and thus, more than 20,000 people have been killed in the last eight months.
The United States, an immediate neighbour of Mexico, is also feeling the heat of this violence by the drug cartels and has become aggressive against it. Last month, nine members of American family were brutally killed near the Mexican border. The US public became infuriated by this and aggressive reactions have been observed in the political circles.
President Trump has indicated direct interference in Mexico. President Trump has also appealed that it is time to declare war against the Mexican drug cartels. Referring to the drug cartels involved in narcotic trade as 'monsters', President Trump has assured all the possible assistance in the war against these drug cartels.
Following that, the US Ambassador in Mexico has also raised the issue of the violence by the drug cartels. Christopher Landau, the US Ambassador in Mexico, has warned, 'The increase in the area under the control of these cartels in a sovereign country cannot be acceptable. This is important for Mexico's future. If a conflict is not started to destroy this, the situation will eventually worsen.' The US Ambassador has indicated that the situation in Mexico has aggravated further by directly issuing a warning.