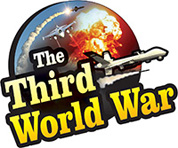 London/New York: A whopping one and a half tonnes of Cocaine was seized in the biggest ever action in New York in the United States. The value of this haul, in the international market, is more than $130 million. The US agencies informed that no arrests had been made in action, initiated on the information received from the National Crime Agency of the United Kingdom and further investigations are on. This is the second instance of a seizure of such a large quantity, in the current year. Before this, two tonnes of Cocaine had been seized in Italy, in January.
The National Crime Agency of the United Kingdom posted information about the US action on its website. In February, 60 packets of Cocaine were found in a container received by the Newark port at New York in the United States. The ship had arrived from a Latin American country, and the container filled with Cocaine was destined for Rotterdam in Netherlands and to an address London, thereafter. After receiving the information from the British agency, the US coastguard, New York Police department, Drug Enforcement Directorate and Customs and Border agencies took a joint action.
Dave Hucker, a senior official with the National Crime Agency, underlined the importance of the action saying 'This is a very important raid conducted at the international level. This action could be taken because of the partnership we have, with the US agencies. This action has successfully delivered a telling blow to the organised crime syndicates. The narcotics trade and incidences of violence on the streets, in the United Kingdom, are closely interconnected. Therefore, this raid has played an important role in stopping the inflow of narcotics and restricting street violence, in the United Kingdom.'
This is the second incidence of such massive seizure of narcotics, in the current year. In January, more than two tonnes of Cocaine was seized at the Genoa port in Italy. It was exposed that this Cocaine had originated from Columbia in Latin America. It was revealed that the crime syndicate Gulf Clan, was behind the smuggling of this narcotic consignment, valued at more than 500 million Euros.
Meanwhile, the strict action by the Trump administration against narcotics trade has become a topic of discussion. Trump initiated a strong action against the crime syndicate MS-13, involved in narcotics trade and other serious crimes in the United States.it was revealed that the Trump administration had exerted pressure, even on other countries to act against the bases of MS-13, in those countries. Some political leaders in the United States had bitterly opposed this action. Therefore, there is a political background to the Trump decision and the connections of the political leaders with these syndicates in narcotic smuggling has come on the anvil.
Some Conspiracy Theorists are claiming that Trump is trying to deliver a blow to the Deep State, with this action against the narcotics trade.