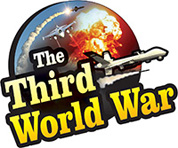 Washington/New Delhi: US National Security Advisor John Bolton stated that the United States supports India's right to self-defence against the terrorists. US Secretary of State Mike Pompeo warned Pakistan to stop supporting and providing safe havens to terrorists. There was a similar reaction from the White House. Reportedly, US National security advisor John Bolton has telephoned his Indian counterpart Ajit Doval. In the past two days, they have spoken twice over the phone.
The experts across the world are expressing the possibility of India's retaliation against Pakistan and the terrorists. On this background, while high-level meetings are being conducted in India, it is also holding discussions with other nations to corner Pakistan. Bolton, while expressing sorrow and offering condolences over the terrorist attack, clarified the US supports India.
John Bolton has assured India that it has the complete right to self-defence and the United States will support India if it retaliates against terrorists.
The United States has firmly warned Pakistan to stop supporting terrorists. Bolton said he had warned Pakistan in clear and unambiguous words.
Earlier, US Secretary of State, Mike Pompeo said the US is committed to working with India. Pakistan was forewarned by Pompeo to abandon the policy of sheltering the terrorists. Meanwhile, although US President Donald Trump had not explicitly mentioned Pakistan, he had targeted Pakistan by referring it as the country providing safe haven to terrorists.