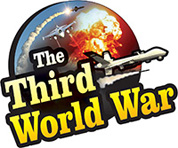 Tehran: Iran, going through a crisis because of the sanctions imposed by the United States, has threatened the United States. Major General Qassem Soleimani, the chief of the Quds army threatened, "If the United States wants to attack Iran, let them come. My Quds Force and I can stop them. If the United States starts a war, Iran will finish it." The senior Iranian military official warned that at the same time, the United States should not make the mistake of threatening Iran.
Following the withdrawal from the nuclear deal with Iran, US President Trump once again imposed all the sanctions that were in place before 2015, through his announcement on Friday. The new sanctions target 300 individuals and companies in Iran and also targets transactions between Iran and the European Union. These sanctions target companies from the oil, finance, investment and ship building sectors. The Trump administration has announced that the main objective of the sanctions is to bring the Iranian oil exports to a naught. Trump reminded at the same time, that the sanctions imposed on Iran till now are the old ones and the new sanctions will be imposed very soon.
Severe reactions are being received from Iran, infuriated by the sanctions. Major General Soleimani, a trusted aide of the Iranian supremo Ayatollah Khamenei threatened the United states on the social media. The Iranian media have claimed that Major General Soleimani has given a fitting reply, on the social media, to President Trump who threatened Iran with new sanctions. Soleimani said that he was against the US sanctions.
Soleimani had threatened the United States with a war, even in the past. Soleimani had threatened that there will be strong retaliation, even if a thought of an attack on Iran crossed anyone's mind. The warning issued by the chief of the Al Quds force deployed in Syria is very important.
Following Soleimani, Commander Mohammad Ali Jafari, a senior official of the Revolutionary Guards also has warned that threatening Iran will be a costly mistake of the United States whereas, Iranian supreme religious leader Khamenei has claimed that Iran has been consistently defeating the United States for the last 40 years. Khamenei said while addressing a rally that every decision of Trump is being opposed by the international community and Trump has ruined the reputation of the United States. The Iranian officials present at this time expressed their anger giving slogans of destruction of the United States.