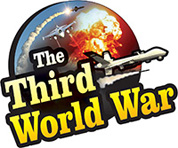 Paris: The effects of the stringent sanctions imposed by the United States are becoming visible. They have hit the European trade sector, and European companies like Renault, Daimler-Benz, Opel, Citron and Airbus, Total and ENI have also begun to withdraw from the transactions with Iran. The European media have claimed that although some of the European companies are continuing their relationship with Iran, within the next few months they too with withdraw from their relations with Iran.
The European Union has protested against the sanctions imposed by US President Donald Trump two days ago. Federica Mogherini, the High Representative of the European Union for Foreign Affairs and Security, has assured that the European Union is committed to the security of the European companies and undertakings. At the same time, Mogherini clarified that the Union is firm on its commitment regarding the Iran nuclear deal and the economic and trade cooperation with Iran. But the European companies panicking due to the US sanctions, have already withdrawn from their relationships with Iran not respecting the decision of the Union.
As per received information, the European companies have hastily discontinued their cooperation with Iran after the United States imposed sanctions against Iran in August. Daimler-Benz,the world-renowned luxury car maker from Germany, left the agreements with two Iranian companies mid-way. Volkswagen was planning to start a massive plant in Iran. But the company withdrew on the inkling of sanctions being imposed.
French companies PCA, Peugeot, Citron and Opel were forced to withdraw from their partnerships with Iranian companies halfway. The companies have reacted that instead of incurring substantial financial losses because of the cooperation with Iran, it was easier to withdraw. Although some companies from the automobile manufacturing sector have continued with their operations in Iran, they have reduced the production levels substantially. According to them, they will not be majorly hit by the US sanctions because of this.
The aeroplane manufacturing company, Airbus Industries, who have signed an agreement to supply 100 aircrafts with Iran, has suffered losses of billions of dollars because of the US sanctions. Other than these, the oil sector companies from Europe have already withdrawn from Iran. Despite this, the European Union is firm on its decision of cooperation with Iran.