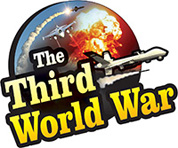 Washington: US President, Donald Trump issued a stern warning that the European countries should accept the 800 IS terrorists with European citizenships, arrested by the United States in Syria. Europe should take action on these terrorists. If Europe is not going to accept these terrorists, the United States is not left with any other option, but to release them. If these terrorists are released, they will intrude into Europe. He also warned that these released terrorists would form a more dreaded terrorist organisation than IS.
President Trump made an important announcement through social media. He claimed that the US military operation against the IS in Syria is becoming successful. He said that the Khilafat conflict started in Syria, under the IS leadership is about to collapse. Trump also clarified that the United States would be withdrawing its military from Syria. President Trump emphasised that the US military will withdraw from Syria, after finishing the Khilafat.
At this time, President Trump mentioned Germany, France and the United Kingdom and appealed them to clarify their stand regarding the IS. In the last few weeks, the US military has arrested more than 800 IS terrorist, during its action in Syria; by saying that the defeat of the IS and US military withdrawal is a certainty and appealed to Germany, France, the United Kingdom and other countries to take charge of these 800 terrorists, arrested in Syria and take judicial action against them.
But, the European countries, unwilling to accept these terrorists, have also issued a stern warning to the United States. They reminded President Trump that the United States was firm on the military withdrawal from Syria. President Trump threatened 'If the European countries are not willing to accept these terrorists, then the United States will have to explore the other options and these options will be unpleasant. The United States will have to release these terrorists while withdrawing from Syria.'
Trump pointed out the threat faced by Europe, saying that in such a scenario, these terrorists will enter Europe and the United States will not be able to watch it. Meanwhile, President Trump has criticised that the European countries are not performing their role satisfactorily, in the Syrian conflict. President Trump warned that if this terrorism in Syria is not controlled in time, Europe will be the worst affected.