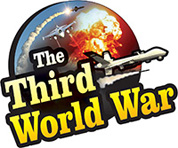 Washington: China had challenged the domination of the United States in the Indo-Pacific region, with the deployment of anti-warship missiles and testing of the S-400 air defence system. In retaliation, the United States has demonstrated its readiness by conducting an air exercise in the Indo-Pacific sector. It is reported that the F-35, F-22 and B-2, Stealth and bomber aircrafts had participated in the exercise demonstrating the use of 'Smart Bombs'. The international media have claimed that this US exercise to be a warning for China.
The US exercise was conducted in a very important marine region of the Indo-Pacific. Stealth fighters F-35 and F-22 along with the B-2 bombers, deployed at the Guam islands in the Pacific Ocean demonstrated their prowess, in the region from East China Sea to the Philippines. The exercise aimed to tackle the most difficult challenges during war times. The advanced warship, USS Wasp also participated in the exercise. F-35, known as the world's most expensive and super advanced fighter jet, capable of going undetected by the most advanced enemy radar systems, took flights from the concerned warship and carried out attacks on dummy targets.
The B-2 bombers deployed on the Guam Islands, practiced attacks, invading into the enemy territory. The F-22 stealth bombers joined the B-2 bombers in this exercise. F-22 fighter jets accompanied the B-2 bomber till it invaded the enemy territory to attack. Both these aircrafts are equipped with stealth technology and as per the claims of the US analysts, are capable of dodging any radar system. Therefore, conducting exercises with both these aircrafts, to intercept the air defence systems of the enemy, is like knocking at the enemy door, claimed the US analysts.
The US military has claimed that the exercise was held to underline the security of the Indo-Pacific region. But citing the use of Stealth fighter jets and bombers, by the United States, the US analysts and the Russian media said the exercise to be a warning for China. The US analysts have claimed that the United States organised this exercise to warn China, who has been threatening to sink US aircraft carriers in this marine region. With this exercise, the United States has delivered a message that it can invade China, pointed Russia.