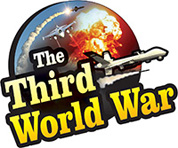 Manila: The United States and Philippines have commenced naval war exercises in the South China Sea. These war exercises are significant for the observers; because of the rising tension between China and Philippines over the maritime boundaries. Japan has participated in the war exercises as an observer. The Pacific Fleet of the US Navy has said that these week-long exercises have been designed to strengthen the cooperation between the United States and Philippines navies.
These exercises named 'Sama Sama' will go a long way in improving the cooperation and coordination between the United States and Philippines navies. Also, it will ease the process of establishing stability in the region, claimed both the navies. These are significant indications of streamlining of relations between the United States and Philippines, which had been strained some time ago. Tension had been created after President Duterte assumed power in Philippines.
Duterte had scrapped cooperation with the United States at all levels and started establishing ties with China and Russia. President Duterte has openly hurled insults towards the then US President Barack Obama. However, the relations seem to be streamlining since President Trump assumed power in the United States. China has claimed ownership of the entire South China Sea including the portion under Philippine's control.
President Duarte had taken rapid steps to improve military cooperation with the United States after seeing China's bullish stance. President Duterte's government also issued a stern warning that any interference by China in the Philippines marine region will not be tolerated. Following this, the US warships started coming to Philippines. Now the 'Sama Sama' war exercises are making this naval cooperation between the countries more comprehensive which comes as a warning to China. More importantly, Japan has been participating in this exercise as an observer.
Japan and the United States have taken an initiative to unite the countries in the South China Sea that are intimidated by the Chinese Military might by increasing cooperation with them. There is a response to this initiative and the countries in the South China Sea have begun to adopt a firm stance against China. This is the reason, a country like Philippines is issuing a warning that the Chinese interference will not be tolerated. At the same time, participating in a war exercise with the US navy, the Philippines navy is sending a message to China that they are not under any sort of pressure.