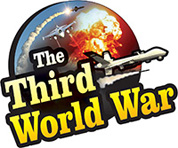 Washington: 'The United states has laid down certain conditions for the meeting with the North Korean dictator Kim Jong Un. We hope that these conditions will be fulfilled. If the conditions laid down by the United States are not met in time, the talks with Kim Jong Un will not happen. It is possible that the talks may not take place on 12th June as decided previously', the US President indicated the postponement of the meeting in these words.
Subsequent to US Secretary of State, Mike Pompeo's visit to North Korea, Dictator Kim Jong Un had announced the shutting down of their nuclear program and peace talks with South Korea. After the peace talks between North and South Korea on the 10th of May, President Trump announced that he would meet Kim Jong Un at Singapore on the 12th of June.
While there were discussions about the Trump and Kim Jong Un meeting, the US National Security Advisor (NSA) John Bolton, made statements referring to the Libya Model. He had warned that if Kim Jong Un does not stop his nuclear program he will go the same way as the Libyan dictator Colonel Muammar Gaddafi. North Korea had raised serious objections to this. Subsequently, North Korea had also cancelled the high-level meeting with South Korea, raising the issue of the United States-South Korea joint war exercises.
Last week, Kim Jong Un had threatened the United States that if they try to provoke North Korea they were liable to face the worst calamity in history. Tensions escalated between the two countries due to these verbal volleys at each other. The South Korean President Moon Jae-in immediately proceeded to the United States to try and diffuse this tensions between the US and North Korea.
The South Korean President had a discussion with President Trump at the White House, on Tuesday. He expressed confidence that the meeting between President Trump and Kim Jong Un will be successful and that President Trump will successfully end the Korean War. The US President will also succeed in making North Korea free of nuclear weapons, said Moon Jae-in. After meeting President Trump, the South Korean President also met other senior US officials.
While talking at a press conference after the meeting with the South Korean President, Trump expressed uncertainty about the scheduled meeting with North Korea. 'We are going ahead. Let us see what happens, the agreement may happen later if not now. Agreements can be unpredictable', this was how Trump indicated the uncertainty about the 12th June meeting.
The Chinese and the Japanese Foreign Ministers have arrived at the United States for independent discussions on the North Korean issue with the US.