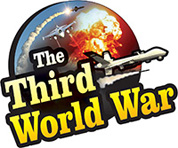 Washington: US President Donald Trump has put the reports being published regarding the US Military withdrawal from Syria to rest- he said that although the United States has declared military withdrawal from Syria, no timetable has been declared for this withdrawal. It has not even been stated whether it will be rapid or gradual. At the same time, President Trump also criticised the cooperation developing between the Kurdish rebels, who were previously supporting the United States, and Iran.
Ten days ago, President Trump announced US military withdrawal from Syria.Trump had said that the military would be withdrawn while continuing the campaign against IS. Thereafter, leading US media, referring to the military sources had reported that US military would be withdrawn from Syria in the next four months. The news agencies had said that President Trump is not willing to keep the US military in Syria for a long time. Neither the White House nor the military headquarters Pentagon had released any official information regarding this.
President Trump, on Wednesday, clarified that there was no substance in the reports published in the media, during the first cabinet meeting of the year. The timetable for withdrawal from Syria was never announced. Trump pointed out that it was not even said whether it would be a rapid or long drawn process. Trump refused to commit regarding the timetable saying that somebody reported that there would be a withdrawal in the next four months. But I had nothing to do with it.
One of the reporters raised a question that the security of the Kurdish rebels in Syria can be under threat, following the US military withdrawal. In reply, President Trump lashed out at the cooperation developing between Iran and the Kurdish rebels.