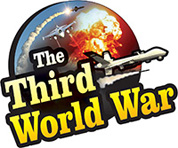 Brussels: General Christopher Cavoli, the highest US military official in Europe, has announced that a huge US military contingent having a minimum of 20,000 soldiers, tanks, armoured vehicles and artillery will leave for the European countries. This will be the biggest US military deployment in 25 years. General Cavoli said that this deployment is under the 'Defender Europe' war exercises planned in Europe.
The United States has announced the biggest war exercises till date in Europe. General Cavoli said that the objective of the Defender Europe exercises is the security of the eastern European countries and counter-terrorism actions. For this, 20,000 US soldiers will come to Europe. At the same time, military vehicles and weapons will come too from the United States.
Nine thousand US soldiers who are already deployed in Europe will also be participating in the exercises. Therefore, 29,000 soldiers, Abram tanks and a large number of arms will be used by the United States in these exercises. The US soldiers will land in Europe in the month of February, for these exercises are scheduled in May and June. Moreover, 8,000 soldiers from 10 European countries will be joining the US soldiers. The information regarding the number of soldiers from each country has not been disclosed yet. General Cavoli said that these US exercises are not against Russia. But Cavoli made a suggestive statement that the equations in the region have changed since Russia separated Crimea from Ukraine in 2014. General Cavoli said that the US military would be demonstrating the momentum required in the war and the capability to face any challenges.
Meanwhile, only last week, a NATO meeting was held in London. US President Donald Trump once again lashed out at the European countries for failing to contribute towards the NATO expenses.