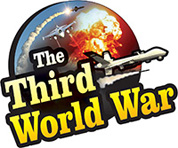 Washington: President Trump issued a fresh warning to Iran 'Don't kill the protestors in your country. You have already killed hundreds of them and lodged thousands in the prisons. The world is watching this. More importantly, the United States is closely watching this. Restore internet services and allow free movement to media persons. Don't finish the great Iranian people in this manner.' The US President targeted the Iranian government, already under international pressure for shooting down the Ukrainian passenger airplane, once again.
The Ukrainian passenger airliner was shot down by the Iranian Revolutionary Guards. 176 innocent passengers were killed in this attack. Strong reactions emanated at the international level and Canada and the United States castigated Iran over the issue. As per these countries, although Iran erroneously shot the place down, Iran cannot shirk the responsibility. Although the United States has refrained from targeting Iran over this issue, the United States has taken serious cognisance of the Iranian actions taken to crush the protests that started in Iran after shooting down this plane. The US President issued a stern warning to Iran on social media. Trump reminded Iran of the consequences, saying that the United States will not tolerate the action against the protestors.
Since the last few weeks, strong protests were being held against the Iran government. The protests had cooled off, following the killing of Major General Qassem Soleimani, in the attack carried out by the United States, in Iraq. The Nationalist and pro-government groups took to the streets in huge numbers, to pay homage to the slain General. But the protests against the government started, following the shooting down of the Ukrainian passenger airliner. The students in the four universities of Tehran gave strong slogans against the government.
The protestors demanded that supreme religious leader Ayatollah Khamenei should leave the country. At the same time, the protestors are openly condemning the Revolutionary Guards for shooting down a passenger airliner. Therefore, there is a strong possibility of a spate of strong protests, against the government, starting once again in Iran. For the same reason, the security agencies are frantically trying to crush the protests taking harsh measures.
If the protest by the Iranian population harassed by the price rise and unemployment, against the incumbent government, gain momentum once again, it could become challenging to control the situation. Also, with the threat of a US military action looming, the internal conflict can prove costly for the Khamenei government. This is the reason for the security agencies to use force to crush the demonstrations. But President Trump has warned that the United States will not tolerate such actions of the Iranian security forces.
The pressure on the Iranian government has increased further because of this and taking an aggressive stance on this issue could become difficult for Iran.