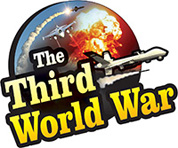 Washington/Beijing: There are indications of a new conflict igniting between the United States and China over the atrocities against the Uyghur people, in the Xinjiang province of China. After including 28 Chinese enterprises in the 'Black List', the United States has now raised the baton of Visa Ban. The US foreign department announced that all the Chinese leaders and officials connected with the atrocities against Uyghurs, will henceforth, not be granted US visa. China has expressed deep regret over the US action and has even indicated no entry to the US nationals into China.
US President Donald Trump and Secretary of State Mike Pompeo, have consistently taken an aggressive stance in the matter of the Uyghurs in China. President Trump had indicated stringent actions in this matter during a meeting, held against the background of the United Nations constitution meeting. Against this background, the successive US actions in the case become significant.
On Monday, the United States announced Black Listing of 28 Chinese companies. These include 19 Chinese government agencies, including the internal security agency in Xinjiang province and nine private companies. The decision announced by the US trade department included companies operating in the Surveillance and Artificial Intelligence. This action by the US received severe reactions from China.
Ignoring the Chinese reactions, the United States, once again targeted China over the issue of Uyghur Muslims. The US foreign department announced a visa ban on the Chinese government officials and the members of the ruling communist party along with their family members. Earlier, US Secretary of State, Mike Pompeo, fired a salvo of criticism at China. Pompeo accused the Chinese government of running an oppressive campaign against the Uyghurs and the other minorities.
However, China dismissed this allegation and termed the visa ban as unfortunate. At the same time, sources suggested that the Chinese government was contemplating a reciprocal visa ban on US citizens.
The international community too, has taken an aggressive stance in the matter of Uyghur Muslims in China. The issue of atrocities against the Uyghur Muslims is making rounds even in the United Nations, and China has been reprimanded on the issue. But throughout China has justified the action against the Uyghurs and has said that these steps are being taken for the betterment of the community.