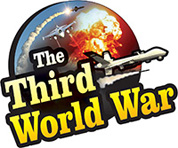 Washington/Beijing: US President Trump threatened to intensify the trade war saying 'China will have to pay the price as it has violated the trade agreement with the United States.' A severe reaction has been received from China against the threat issued by Trump and China has said that it was fully equipped to safeguard its interests in the trade war. Amid these skirmishes between the United States and China, a Chinese delegation has reached the United States for discussions.
Efforts are being made to resolve the issues regarding the trade war, since the last four to five months. Multiple rounds of discussions have been held and only last week indications were that the talks are in their final phase. But close associates of President Trump have indicated that the President is not happy with the proposed provisions in the trade agreement to be signed with China. While this matter was being discussed, President Trump created a sensation by declaring additional taxes on China through a twitter post.
The announcement by President Trump to impose additional taxes on China, at a time when the Chinese delegation was preparing to leave for the United States, was believed to be a pressure tactic. But President Trump issued an open threat to China, in a function held in Florida, clarified that the previous statement was not merely a pressure tactic. The US President said that China had violated the trade treaty with the United States and warned that new taxes will be imposed against China.
Trump also claimed the United States will suffer a loss of $100 billion by not signing an agreement with China and that does not make too much of a difference to the US economy. While Trump issued this warning regarding the trade war, the US trade department issued a narrative announcing an increase in taxes levied on Chinese goods worth $200 billion. As per this narrative, goods worth $200 billion, that were taxed at 10% till date, will now fall under the tax slab of 25%. There are hundreds of products in the list, ranging from computer products to construction equipment.
A strong reaction was received from China to the Trump threat and the narrative of the trade department. Gao Feng, the spokesman of the Chinese Trade department, reacted 'China is fully prepared to guard its interests in the trade war. China hopes that the issue will be resolved through discussions, instead of unilateral decisions. China is consistent on its stand and will not succumb to any pressures. China is prepared for any eventuality.'
This Chinese reaction is considered to be much more moderate, as compared to the previous reactions. Following this reaction, China is sending its trade delegation to the United States. The analysts are claiming that this indicates that China is bowing before the United States, in the trade war. This also vindicates the consistent, aggressive stance adopted by President Trump against China.