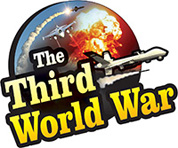 Washington: – A historic agreement has been signed, granting security agencies in the United States and the United Kingdom, access to the information on social media. The British sources informed that this agreement was signed during the visit of the British Home Minister Priti Patel, to the United States. A few months ago, the demand for access to information on social media platforms like WhatsApp and Facebook, to the security agencies, to control the atrocities against children, was made during one of the special meetings in the United Kingdom.
Since the last one year, the monopolies and other issues of the Big Tech companies, are a hot topic of discussion. Countries like the United States, France, the United Kingdom, Australia, New Zealand are preparing for action against these Big Tech companies. The actions include taxing these companies, levying fines on their wrongdoings and making provisions to keep a tab on the use of the consumer information available with them.
Various reports have consistently pointed out that terrorist groups around the world are effectively and extensively using the internet. Even the intelligence and security agencies in the developed countries have failed to curb this usage, and the structure of the Social Media Platforms and the privacy policies implemented are cited as the reasons for this. The security agencies are consistently demanding access to these platforms for investigations in criminal acts.
Against this background, this agreement between the United States and the United Kingdom is very significant. This is the first 'Bilateral Data Access' agreement between the two countries. This will give the British intelligence and security agencies, direct access to the social media platforms, in the United States. British Home Minister asserted that this agreement has strengthened the security ties between the United States and the United Kingdom, and this will give an impetus to the investigation process regarding crimes in the United Kingdom.
US Attorney General William Barr was present in the program organised regarding the agreement. At that time, it was indicated that Australia also would join the agreement, in due course of time. Although, no reactions have been received from the companies in the technology sector, intense resistance is expected from these companies.