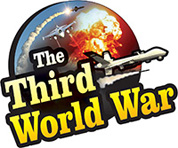 Jerusalem/Gaza: 16 Palestinians were killed and 1400 injured in the violent demonstrations staged by thousands of residents from the Gaza Strip near the Israel border. Hamas leader had warned that these aggressive demonstrations near the Israel border, continued on the second day, will not stop and the demonstrators will take revenge of the Israeli atrocities in Gaza. Whereas, Israel Defence Minister Avigdor Lieberman has warned that anyone challenging the sovereignty of Israel will be punished.
There have been anti-Israel demonstrations in the Gaza Strip even in the past. But for the first time in the last decade more than 100,000 Palestinian citizens had amassed near the Israel border and targeted the Israeli soldiers on the other side of the border. International media has published pictures of demonstrators carrying axes and even hand grenades. Israel used drones mounted with tear gas to disperse these demonstrators. The Israel police claimed to have used this technology for the first time.
Besides, 16 Palestinians were killed and 758 were injured in the firing carried out by Israeli snipers deployed near the border informed the Israel police whereas, some demonstrators were injured with the tear gas and rubber bullet firing, as per the Israel police. It is claimed that for the first time in the last 14 years so many Palestinians have been killed in one day of Israeli action.
Hamas Chief in Gaza 'Yahya Sinwar' and former Prime Minister 'Ismail Haniyeh' also participated in the demonstrations organised by Hamas. The demonstrators shouted anti-Israel slogans and tried to break the fencing at the border as soon as Haniyeh reached the Israel border. There were incidents of infiltration into Israel border from the Gaza Strip over the last week and only two days ago, three armed Palestinians have been detained.
Israel Defence Minister Avigdor Lieberman has expressed concern over the Palestinian demonstrations and has warned Palestinians to withdraw. Lieberman warned that there are hundreds of snipers deployed on the Israel border and anyone attacking the sovereignty of Israel will be attacked. Israeli Ambassador to the United Nations Danny Danon has alleged that the objective of this violence is only to threaten Israel.
But the Hamas leader Sinwar threatened that Palestinian people will take a revenge on Israel for capturing the Gaza Strip with deceit. The Hamas leader announced that the demonstrations will continue till the Gaza Strip border is freed.
There are reactions at the international level about the demonstrations organised by Hamas and the Israeli action against them. The United Stated and Britain has expressed concerns over the demonstrations and the action against it. Whereas, France has said that the incidents near the Israeli border can deteriorate the situation and it can go out of hand. Kuwait has called for an urgent meeting of the United Nations Security Council and soon there will be a lot of exchanges in the Security Council.