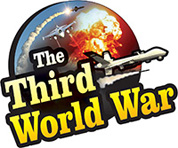 Berlin: The sliding Turkish Lira is creating additional perils for the German economy, cautioned the German finance ministry. The value of the Turkish Lira has fallen by more than 50% against the US dollar, and the debt burden on the country also has increased. Germany being the country with the highest investments in Turkey will bear the brunt of the big blow to its economy due to upheavals in the Turkish economy, is what the report indicates.
US President Donald Trump has imposed strict sanctions against Turkey over the issue of a US citizen, Pastor Andrew Brunson's arrest. Saying that the relations between the United States and Turkey are not good at this time, President Trump had threatened to impose harsher sanctions. Subsequently, it has triggered the fall of the Turkish Lira, causing severe repercussions at the international level.
Turkey is a major partner of the European countries, and the European countries have considerable investments in the country. As leading European banks have lent billions of dollars to Turkish companies, its banking industry is likely to be severely hit if these loans don't get repaid as per schedule. The international analysts have been warning since the last few days that the Turkish crisis will have its repercussions over Europe.
The German finance ministry's report reflects this sentiment. Germany is the largest economy in the European Union (EU). Although Germany and Turkey have been at loggerheads on many issues for the last few years, ties in trade and economy are maintained. However, the Turkish currency crisis may change that equation too.
In view of this, the German leaders have indicated reviving the Turkish economy, and a proposal for financial aid to Turkey also has been considered. Qatar, an ally of Turkey, announced an investment of $15 billion in Turkey to revive the economy a few days ago. A similar announcement is said to be likely from Germany soon.