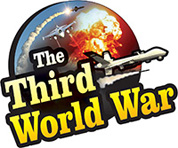 Washington/Beijing: After the warning that the loot China has carried on for many decades needed to stop, President Trump issued clear instructions to the US companies operating in China to exit from the country and relocate elsewhere. As the orders came just ahead of the imposition of tariffs on the entire range of Chinese imports, it indicates that the United States has declared a full-fledged economic war with China.
President Trump issued ordered that 'The United States does not need China and can make good progress even without it. The US loot carried out by China has to stop. Therefore, the US companies operating in China should now find an alternative destination and preferably come back to the homeland to start manufacturing here.' Severe repercussions of Trump's instructions were felt in the US stock markets, causing a crash in the indices.
Most of the leading US companies have been operating in China for many decades. These include the leading multinational US companies such as Apple, Amazon, Boeing, Intel and Nike. The US companies had invested heavily in China because of the lower manufacturing costs and worker wages. China was referred to as the 'World's Factory' because of the massive production of the US and European companies from which the Chinese economy derived significant benefits.
However, only the US companies that obtained profits from the investments benefitted and not the US economy in any way. President Trump had highlighted the very issue and initiated an aggressive trade war with China. Foreign companies are also feeling the heat of trade war along with the United States. Moreover, these companies have even indicated reducing their investments in China.
Nevertheless, a sharp reaction may emerge from the US industry circles on the order Trump issued. A few leading companies like Apple had opposed the trade war Trump had initiated against China. Albeit, President Trump lashed out at them for challenging his decision, sending out an ultimatum to choose between the United States and China.