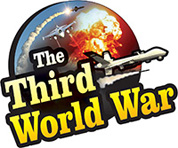 Washington/Beijing: The United States has maintained its adamant stand by accepting the implementation of taxes on Chinese goods. By saying that China will retaliate against this, the Chinese commerce ministry announced taxation on the imports from the United States. US Secretary of Commerce, Wilbur Ross issued a stern warning that China should remember that the United States has more bullets than China for the Sino-US trade war. The United States and China have imposed reciprocal taxes on each other's goods worth $100 billion and these are signs that the trade war will worsen further.
Two weeks ago, the United States and China had announced the imposition of taxes on their respective imports from the other country, which is worth $16 billion. Subsequently, China sent a delegation to the United States in an effort to find a solution to the trade war. By implementing these taxes, while the Chinese delegation was still on American soil, President Trump has shown his resolve to not backtrack on the policies regarding China.
Although China has started a tit-for-tat retaliation, it is obvious from the trade surplus, which China has over the United States it will be no equal for the United States in this trade war. At the same time, according to the statistics published since the beginning of the trade war, the United States economy is seen to be prospering and the Chinese economy is receiving blows. In view of this, economists have cautioned that the worsening of the trade war will be detrimental for the world's economy.
Wilber Ross's statements make it clear that the United States is in no mood to budge from its position. 'China will not retreat so easily. Retaliation is their natural reaction. But if you think about the end of the war, China is well aware that the United States has more bullets than China. They are also aware that the US economy is more robust than the Chinese economy,' Ross expressed his confidence that the United States will emerge victorious in the war.
Only a few days ago, US President, Donald Trump had claimed that the action of commercial taxes on China was a success. At the same time, Trump had issued a threat of imposing taxes on more Chinese goods worth $200 billion.