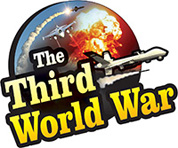 Washington/Moscow: Morgan Ortagus, the spokeswoman of the US Department of State, appealed to the international community, to stop the aid received by Venezuela saying 'We congratulate the Malta government for disallowing passage, through its airspace, to the Russian airplane, carrying aid for the merciless Venezuelan government. It is necessary for the other countries in the world, to follow the example set by Malta. The Russian aid to dictator Maduro in Venezuela must be stopped.'
Two days ago, Russian foreign department informed that Malta denied passage to a Russian airplane, through its airspace. Russia accused that Malt did not give any reason for this denial of permission. It was also reported that one of the Russian warships going from Russia to Venezuela, was denied permission to dock. It is clear from the statement of the US State Department that the efforts of the United States are bearing fruits.
The support for the Maduro government in Venezuela is waning by the day, and the support for the opposition leader Juan Guaido is increasing. The international community too has stopped cooperating with the Maduro regime and has declared support for Guaido. But Maduro is receiving huge assistance from Russia, China and Cuba.
The United States has initiated strong efforts to stop this aid, and US President Donald Trump has warned Russia and China, to exit from Venezuela. It is said that a Russian military unit, having at least 100 soldiers, is deployed in Venezuela. It is being said that Chinese soldiers are also deployed in Venezuela, with the Russian soldiers. Russia has supplied large quantities of arms, ammunition and necessary defence equipment to Venezuela, along with its military unit deployment.
But while replying to the US President's warning, Russia accused the United States of preparing to attack Venezuela. The United States has deployed military divisions in the neighbouring countries of Venezuela, and they even include helicopters. It has been exposed that the US aircraft are carrying out surveillance, in the Venezuelan marine limits and airspace. Only last week, the US military officials, while talking about Venezuela, had stated that the military was 'Ready'.
Following that, US Secretary of State Mike Pompeo and National Security Advisor John Bolton had said that all the options were available, in the Venezuelan issue.