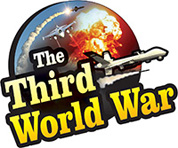 London: Three people have been injured in the terrorist attack at a railway station in Manchester, on Monday. A 25 year-old suspect has been detained and his house has been raided. The attack has occurred within 24 hours of the IS appeal to the extremists regarding attacks, on the social media.
At around 9pm on Monday night, a 25 year old youth, suddenly started shouting slogans and attacking co-passengers with a knife, at the Victoria Station in Manchester. Two people were injured in this attack. The police personnel on the railway station ran to stop the attacker and one of the police officers was injured in this scuffle and had to be admitted to the hospital.
The police used the Taser to control the attacker. The witnesses informed that the suspected attacker was giving slogans while attacking people and was shouting that this kind of attacks will continue till the United Kingdom stops bombing other countries. The British Police have clarified that this is a terror attack and handed the case over to Anti-Terror Squad.
The name of the attacker has not been disclosed, but it has been clarified that he is a British resident. It has been revealed that his house in the Cheetham was raided. Prime Minister Theresa May has taken cognisance of this attack in Manchester and praised the police department, while expressing concerns for the injured. This is the second terror attack in Manchester in the span of three years.
Earlier, an explosion had been carried out during a program in the Manchester Arena area. 13 people had died in this explosion. Following that, in the month of June, 11 people including 3 terrorists had been killed and 48 injured in the terror attack at the London bridge.
Before this attack on the New Year eve, terrorist organisation IS had appealed to its extremist supporters, through the social media, to carry out attacks. Attack the Britishers celebrating the New Year, is what the appeal said. The appeal also showed a blood-stained knife. This makes the Manchester attack more significant.
Prior to this terror attack in the United Kingdom, Germany and Netherlands busted a major terror plot. Before that, an international security agency Interpol had issued a warning that the terror attacks may intensify in Europe in the near future. 11 people had been killed and 12 injured in the terror attack in the city of Strasberg in France. It was revealed that the attack was carried out by a terrorist affiliated to the terrorist organisation IS.