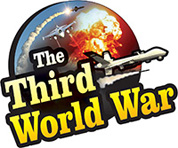 London: The London Police has arrested the suspect, who injured the cyclists near the UK Parliament, ploughing a car into its security barrier. The British media claim that it to be a terror attack under the garb of an accident. Moreover, the London security forces also informed that this scene will be investigated under the suspicion of being a terror attack.
There have been two unsuccessful attempts of terror attacks outside the London Parliament, over last one year whereas, in Europe, terror attacks using such vehicles, were also carried out in the city of Nice and Berlin. It is against this background, the attack near the barrier of the UK Parliament is looked upon as terror attack.

On Tuesday morning at 7.30 am, a car, running at the speed of 50 miles per hour, dashed the cyclists riding near the UK Parliament. Later, it also rammed into the security barrier of the Parliament, injuring cyclists and the pedestrians.
The driver was immediately arrested after the scene, by the London police present at the location. However, they did not reveal his identity or any further information. But, the security forces claim that this attack on the Parliament's barrier is indeed a deliberate attempt. Hence, the force also clarified that this episode will be investigated as a terror attack.
After the attack, the security outside the parliament, as well as the London city has been increased. At the same time, the security forces have also been put on high alert. One and half year ago, a terrorist named Khalid Masood had rammed his speeding motor-vehicle on a footpath on the 'Westminster' flyover, which is closer to the UK Parliament. This attack had killed 5 people. The ISIS had published news of Masood having carried out an attack of a 'Lone Wolf', through his medium.