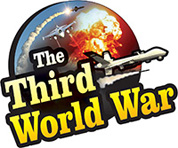 London: The IS terrorists have warned that Europe will have to face horrible terrorist attacks in the coming times. An IS terrorist who is a 'British' citizen, was apprehended in the joint action of the United States and the Syrian rebel groups. This information was revealed during his interrogation.
The main law enforcement agency of the European Union, the European Police Office i.e. Europol as well as the British and German security agencies had warned about the IS terror attacks.
Foreign terrorists were caught in an action by the United States supported, 'Syrian Democratic Forces' (SDF) in the month of January. These included the British citizens, 'Alexanda Kotey' and 'Shafee Elsheikh'. In view of this, the British media have said that there have been talks with the IS terrorists and new terror threats have emerged from it.
A few days ago, a potential terrorist attack was foiled in Germany and six suspected terrorists were arrested. In the past three years, there have been terror attacks on a regular basis in Europe and more than 500 people have lost their lives in these attacks. It has been revealed that most of these attacks have been carried out by the terrorist outfit IS.
A large number of refugees have entered Europe from Syria and other Middle Eastern countries since 2014. Along with the refugees, the IS terrorists have also infiltrated into Europe and the IS has been carrying out terror attacks in Europe through them. After the defeat of the IS in Syria and Iraq last year, many terrorists are returning to their homeland and the security agencies have claimed that at least 500 terrorists have entered Europe.