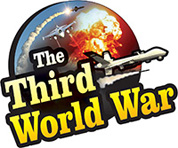 Kabul: 13 people were killed and 25 injured in the suicide attack carried out by the terrorists at Nangarhar near the Afghanistan-Pakistan border. The terrorists have jolted the democracy by targeting an election campaign rally. The Afghani security agencies had already warned about the threat of terror attacks in the upcoming elections.
An election campaign rally was held in the Kama district in eastern Nangarhar province. 250 people were present for the rally. Taking advantage of the crowd, the terrorists carried out a suicide attack. It is feared that 20 people could have been killed in this attack.
No organisation has come forward to take the responsibility for the attack. But the Taliban had declared a boycott of the Afghani elections and had threatened of attacks during the elections.
In view of this, it is claimed that the Taliban could be responsible for this attack. The general elections are scheduled to be held in Afghanistan on 20th of October. 2565 candidates have entered the fray. The fact that 417 women are contesting the elections is claimed to be a very positive development for a country like Afghanistan. The campaigning for the elections has started since last Friday and at the same time, the terrorists have started targeting the candidates.
The terrorists have killed 5 candidates so far, which include 2 from capital Kabul and one each from Nangarhar, Kandahar and Parwan regions. Taliban had threatened the locals not to participate in these elections. Referring to the Afghanistan government as a puppet in the hands of the United States, Taliban had threatened to attack during the elections. The Ghani government had appealed that the elections should be held peacefully and that the Taliban should also participate in forming the government. Some of the Taliban groups had responded positively to the appeal. A few weeks ago, a few of the Taliban groups had come forward to hold peace talks with the Ghani government. But only two days ago, the Taliban issued a warning to these groups and the religious leaders in Afghanistan to keep away from the government. Taliban has threatened that nobody should participate in the talks with the government.