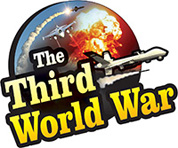 Washington: International voluntary organisation Oxfam claimed, 'While four billion people of the world are lurking in the ditch of poverty, two billionaires are being added to the world every day. This situation,deteriorating day by day, becomes an indication of the increasing disparity in the international economy. This is nurturing frustration, anger and discontent in the population.' The Oxfam report claims that the Yellow Vest agitations in France and proposal of taxing the super-rich at 70%, indicate the same things.
Oxfam a voluntary organisation, headquartered in the United Kingdom, published a report named 'Public Good or Private Wealth.' The report points to the disparity in everyday addition to the wealth of the superrich and the downward journey of 50% of the population, below poverty lines. The report points out that wealth of these billionaires is increasing by $2.5 billion every day and at the same time the money with more than 3.8 billion people is reducing by $500 million a day.
To substantiate the claim more aggressively the Oxfam report refers to Jeff Bezos,the richest man in the world. The net worth of Jeff Bezos had reached a whopping $112 billion in 2018. Oxfam claimed that 1% of this wealth would be enough to provide healthcare facilities to more than 10 million people in a developing country like Ethiopia.
Although claims are being made of improvement in the world economy and reduction in people under the poverty line, the voluntary organisation has alleged that there is a slowdown in the process. The report also claims 'The world economy has crumbled and billions are people are exposed to extreme poverty. At the same time, the rich are availing more and more facilities.
Oxfam had warned that this ever-increasing disparity is increasing the anger and frustration in the world citizens and the discontent is intensifying. Oxfam has also pointed to the Yellow Vest agitation in France and the support it can generate.