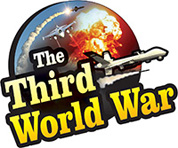 Washington: The experts and analysts in the oil sector have claimed that crude oil rates could rise up to $120 due to the sanctions imposed by the United States on Iran and the trade war in the global economy. The oil supply from Iran has declined since the European and Asian countries have taken steps to stop oil purchase from the country, following the sanctions imposed on it by the United States. Although the United States and Saudi Arabia have begun increasing the oil production, it is not enough to bridge the gap created by the unavailability of Iranian oil in the markets, and hence there is a strong possibility that the crude oil prices will see a major increase.
There were major fluctuations in the market's crude oil prices in the last week. Ann Louise Hittle, Vice President at Wood Mackenzie, a consultancy group had claimed that there is strong volatility in the crude oil market. She had also warned that this volatility will continue in the near future. At the same time, along with this warning from Hittle, there came reports of the United States rejecting a proposal to grant concessions to the European oil companies to trade with Iran.
This decision confirms the end of the road for the European companies to trade with Iran. In this situation, the European companies will have to buy crude oil from other countries. Iran produces more than 2 million barrels of crude oil per day. The statements in the recent past have made evident that this gap cannot be bridged immediately by the OPEC member countries or by the US and Russia. If the crude oil supply goes down, the rates are likely to shoot up once again.
Iran has threatened to block the Strait of Hormuz, which is the main passageway for the Gulf oil, if its own oil trade is blocked. This could completely block the oil supplies to the Asian countries. At the same time, the international trade war also seems to be flaring up after the United States imposition of taxes on China, Canada and the European countries. The taxes imposed in this trade war can have an impact on the import and export of crude oil, and this also could cause a spurt in the oil prices.
The current rate of crude oil is around $70 per barrel. There is a possibility of a rise of $50 per barrel, in view of the implementation of the United States' sanctions against Iran and the trade war, which will take the crude prices up to $120 per barrel, claim the analysts. After the threat from Iran to block the Strait of Hormuz a few weeks ago, some analyst had forecasted that that the crude prices could even shoot up to the level of $250 per barrel.
Previously, the crude oil rates had crossed the $100 mark in 2014.