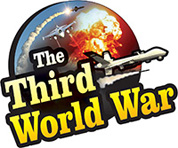 Canberra: The chief of Australia's central bank has warned that the increasing built-up of debt in the Chinese economy, who is the biggest trade partner of Australia, can prove dangerous for both the countries. The debt to GDP ratio in the Chinese economy has risen from 100 percent to a staggering 260 percent in the last decade. Only last month, the International Monetary Fund (IMF), had reprimanded China on the debt issue in its report.
'Among the largest economic risks that Australia faces is something going wrong in China. The biggest shock to the Chinese economy can come from the increasing built-up of debt. The proportion of bad loans in the Chinese economy has increased immensely in the last decade.' These were the words used by Reserve Bank of Australia (RBA) governor, Philip Lowe to underline the Chinese threat.
While explaining the increase in the extent of financial cooperation between the two countries, Lowe said that the trade relations between China and Australia are not restricted only to natural resources, tourism and agriculture, but Australian exports to China in many other sectors are greater than exports to any other country. Thus, the effects of the tremors to the Chinese economy will be felt across many sectors of the Australian economy, warned the governor of RBA.
By stating that 'the developments in the Chinese economy are important not only to Australia but also to the broader global community, Lowe noted that effects of the changes in the Chinese economy will be felt by the global economy as well. While he accepted that there was a difference of opinion between China and Australia, he also assured that it was nothing to worry about.
The International Monetary Fund had published the 'Fiscal Monetary Report' in the month of April 2018. The report warned about the increasing built-up of debt on the world economy and noted that its current ratio to the GDP on average was currently at its highest – levels not seen since World War II.
While the global debt has increased tremendously in the last decade, the IMF warned China that the country alone contributed 43 percent to it. The number of bad loans in the Chinese private sector is very high and following the global slowdown, there has been a whopping 75 percent increase in it.
Along with the IMF, many analysts from the United States and the European Union (EU) have also expressed concerns that the rising built-up of Chinese debt could become a new threat to the global economy. The warning by the RBA governor reiterates the same threat. Even though China has consistently snubbed the warnings about its increasing built-up of debt, it is apparent from Australia's statements that the country will not be able to ignore the concerns expressed by its leading trade partners.