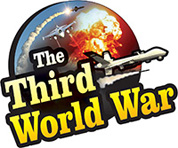 Beijing: China has warned that the intensifying trade war started by the United States will result in a global economic slowdown. The Chinese economic growth rate has seen a decline for the second consecutive quarter, and it is being attributed to the trade war with the United States. US President, Donald Trump has warned of intensifying the trade war further and this can deliver a major blow to the Chinese economy. The warning issued by China seems significant, against this background.
The latest statistics regarding the country's economy was published by the Chinese 'National Statistics Bureau'. As per the report, the Chinese economic growth rate has declined to 6.7% in the quarter of April to June. This is the lowest since 2016, when the growth rate had plummeted to 6.8%. Downslide in the industrial production and investments are said to be the factors responsible for this decline.
The demand for Chinese goods has reduced because of the sanctions imposed on Chinese companies and the taxes imposed on imports of Chinese products by the US President. The reduced demand has affected the production and there are indications that it will reduce further in the near future. As per the information given by Chinese exporters, the demand from the United States has been reducing since the month of April. Following this, there is also a reduction in the purchases by the local Chinese people and a decline in the property investment sector too has become evident.
US President, Donald Trump announced the beginning of the trade war with his imposition of additional taxes on Chinese products in the month of March. After taxing Aluminium and Steel initiially, imports of Chinese goods worth $34 billion were subjected to an additional tax from the 6th of July. By the end of this month, Chinese products worth around $50 billion will be subjected to tax and within the next few months, Chinese goods worth about $200 billion will be under the ambit of the additional tax.
From the newly released statistics, it is clearly evident that the Chinese economy is bearing the brunt of the US-China trade war. The warnings by President Trump can hit the Chinese exports in a big way, leaving a major impact on the Chinese economy in turn. Some economists have predicted a hit of about 0.3% for the Chinese economy in case the US-China trade war intensifies.
The repercussions of this impact on the Chinese economy will also be felt at the global level. Taking this possibility into account, the Chinese officials seem to have warned about the global economic slowdown.