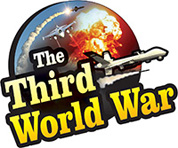 Washington: Saudi Arabia has rushed to China because of the arms embargo by the United States. A leading news channel claimed that Saudi has acquired missile technology from China to strengthen its ballistic missile program. As per this news channel, this Saudi acquisition is a warning for Iran.
The US news channel quoted US intelligence officials, as the source for this information. Saudi Arabia is the largest purchaser of US weapon systems. The United States had supplied a large number of missiles to Saudi. But three years ago, a lot of tension had been created in the US-Saudi relations, following the then US president Barack Obama, signing the Iran nuclear deal. Obama had suspended the defence cooperation with Saudi.
The US Congress had alleged that Saudi is using the arms supplied by the United States, in the conflict against the Houthi rebels, in Yemen. A few weeks ago, the Congress had demanded that US President Trump should not extend military cooperation of any sort, to Saudi. But US Secretary of State Mike Pompeo had supported the arms supply to Saudi, saying that this was an emergency. Pompeo had been told that it was important to arm Saudi, given the increasing tension with Iran.
But the US news channel has published, quoting US intelligence sources, that Saudi has already acquired the necessary technology, to manufacture missiles. The US news channel claimed that with this assistance, Saudi has started manufacturing missiles and increasing their capacities. President Trump was aware of this Saudi-China cooperation. The news channel accused President Trump of not informing the Congress.
Meanwhile, Saudi Crown Prince Mohammed Bin Salman had already warned last year, that if Iran acquires nuclear capabilities, no one will be able to stop Saudi from acquiring nuclear weapons. Following that, the US media only had published reports that construction necessary for a nuclear project was being carried out at a secret Saudi base.