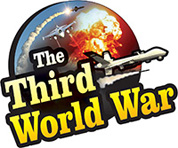 Tehran: Iran has added to the tensions brewing with the United States over the sanctions and its huge war exercises in the Persian Gulf by announcing the deployment of anti-aircraft systems on the patrol vessels in the Strait of Hormuz. Iranian navy cautioned that this would make it easy to target the enemy aircraft and missiles. It also informed that these systems would be deployed on the warships stationed in the Strait of Hormuz.
Rear Admiral Hossein Khanzadi of the Iranian navy revealed information about the indigenous anti-aircraft systems while talking to an Iranian news agency. The Iranian researchers have developed a system named 'Command', to neutralise the missiles and aircraft at a close range. Iran has already conducted tests of the Command on land as well as on sea, and the system has been deployed over its destroyers only after successful testing, informed Rear Admiral Khanzadi.
The system 'Command' can neutralise targets within a range of 2 kilometres, claimed an Iranian navy official. The Command can fire four to seven thousand rounds in one minute over the enemy aircraft or missiles, informed the Iranian news agency. Rear Admiral Khanzadi said that the Command system is based on 'Phalanx' anti-aircraft system from the United States.
There are only a few countries equipped with this kind of a system, and now Iran also is a part of the list, said Rear Admiral Khanzadi. This system has been installed on one of the destroyers patrolling long distances in the Strait of Hormuz. Soon, the other Iranian destroyers will also be equipped with this system, informed an Iranian naval official.
The Iranian navy has claimed that this increased level of readiness of the Iranian navy is for defensive purposes and not against any country or groups. The navy said that the war exercises held in the Persian Gulf two weeks ago, with participation from hundreds of warships, was also held with the objective of defence.
Iran has claimed that the war exercises were held to ensure the peace and security of the region. However, it has been revealed that the Iranian navy practised chasing enemy warships and attacking them during the exercises. Moreover, allegations against Iran having launched a ballistic missile under the disguise of the exercises were levelled.
Iran is said to have held the war exercises to issue a warning to the United States and the European countries that it can stop the oil supply transported through the Persian Gulf. The nation had held the exercises before fresh and harsher sanctions were imposed by the United States. The objective of the war exercises was to issue a warning to the United States that Iran would block crude oil movement through the Persian Gulf in case the United States cornered Iran further. Subsequently, in two weeks, Iran has released another warning to the United States and its allies with the installation of the anti-aircraft system on its destroyer.