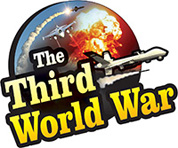 Budapest: State Counsellor of Myanmar, Aung San Suu Kyi is currently on a visit to Europe and she met the Hungarian Prime Minister Viktor Orban, on Wednesday. Along with the economic and cultural relations and bilateral cooperation, both the leaders discussed the immigrant issue. As per sources, both leaders concurred that the biggest challenge faced by South East Asia along with Myanmar and Hungary and other parts of Europe is immigrant influx. This is the first time Aung San Suu Kyi met the Hungarian Prime Minister.
Aung San Suu Kyiduring her current visit to Europe visited the Czech Republic on Tuesday. After that, on Wednesday, she met Hungarian Foreign Minister Peter Szijjarto and Prime Minister Viktor Orban. At this time, the Hungarian Foreign Minister gave information about the efforts, made by Hungary to strengthen ties with Myanmar. He also declared a financial aid of USD 45 million to improve the trade between the two countries.
Both leaders, Suu Kyi with the Hungarian Prime Minister, have not revealed the official information regarding the meetings. But a joint statement has been released in this regard. The statement has a special mention of the educational and cultural relations along with bilateral cooperation.
State Counsellor of Myanmar, Aung San Suu Kyi had adopted a very aggressive stance, against the Rohingyas, intruding into Myanmar, over the last two years. Suu Kyi had taken a clear stand that Myanmar will not give refuge to all the Rohingya refugees. The harsh stance taken by her came under a lot of international criticism. She was accused that this kind of stance does not suit a recipient of the Nobel Peace Prize. But Aung San Suu Kyi prioritised the national interest, without paying any heed to the international criticism.
On the other hand, Viktor Orban is known to be the leader taking a very aggressive stance against immigrants and promoting national interests. Despite repeated warnings of action, by the European Union, he has not changed his stance. Instead, he issued a warning that the immigrant influx is an encroachment on the European culture and values. This stance, adopted by him, is gaining support in Europe and the number of leaders taking a similar stand against immigrants, is increasing, even outside of Europe.
Therefore, the importance of reports that Victor Orban and State Counsellor of Myanmar, Aung San Suu Kyi, concurred over the immigrant issue, increases further. This will give a major boost to the political fronts taking a stand against the immigrants of different religions.