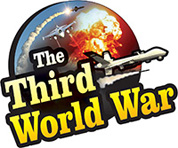 Crimea: Russian President Vladimir Putin assured the people of Crimea that Russia is standing firmly behind them saying, 'Only the foundation has been laid for development in Crimea, and we will put all our energy behind achieving our objective. Russia has happily accepted you as its own. Now we are together. Therefore, our goals will be achieved.' The Russian President's statement comes at a time when the United States, Canada and the European countries are declaring sanctions against Russia on the issue of Ukraine with Crimea and thus, is a slap across the face of the western states.
'Russia has always trampled the international rules and tried to dismiss the sovereignty and unity of Ukraine. The recent action initiated in collaboration with Canada and the European Union (EU) is a collective reply to the Russian actions,' the United States announced while slapping fresh sanctions against Russia. However, the Russian President has made a clear statement of Russia not paying any heed to the sanctions imposed by the western countries, through his visit to Crimea.
In Russia, the 18th of March is celebrated as 'The day of Crimea's reunification with Russia'. Five years ago, that was in 2014, Russian President Vladimir Putin signed the agreement to merge Crimea with Russia. On the occasion of the 5th Anniversary of Russia's annexation of Crimea, the Russian President visited it. Also, he inaugurated two power projects being built by Russia in the Crimea. One of the projects is located close to the Kerch Strait, which was the new point of dispute between Russia and Ukraine last year and the Russian President paid a visit to it as well.
Meanwhile, Russia has reportedly decided to deploy the nuclear-capable Tu-22M3 strategic bombers and the Iskandar missiles in Crimea. During an interview, Viktor Bondarev, the chief of the Russian Defence and Security committee suggested the information, as per the Russian media reports.