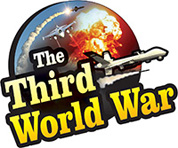 Moscow/London: Russia has expelled 23 British diplomats while threatening more severe action against Britain in future. British Prime Minister Theresa May has warned Russia that such an action was expected and that Britain will not stop short of giving a fitting reply. Therefore, a dangerous political war seems to have been sparked between the UK and Russia over the Sergei Skripal case and both the countries have warned of aggressive decisions against each other.
A 'Nerve Gas' was used against the former Russian spy, Sergei Skripal and his daughter in London. Both of them are critical and the UK has accused Russia to be behind the attack. After taking a serious note of this accusation, the UK expelled 23 Russian diplomats. Russia also has reacted strongly to this and has asked 23 British diplomats to leave the country. Russia has given the British diplomats 7 days for it. Along with this decision, Russia has objected to the British Foreign Secretary, Boris Johnson's allegations against the Russian President.
Boris Johnson had alleged that Russian President Putin had directly issued the orders for the poisoning of Sergei Skripal and his daughter. The Russian Presidential Press Secretary, Dmitri Peskov has said that making accusations of this sort is a political blunder. Such shocking and inciting accusations cannot be pardoned. Russia has also indicated harsher measures against the UK in the near future. There could be action initiated against the British embassy in Russia and banning of the 'British Council', the British enterprise for culture and education.
While the political war is at its peak, British Prime Minister Theresa May has strongly reprimanded Russia and said that the UK will not back out of this war. Prime Minister May said that attacks on the UK citizens on the British soil will not be tolerated by our country. Prime Minister May also clarified that the UK will soon take retaliatory decision for the Russian action of expelling 23 diplomats.
With reference to this, a meeting of senior British officials regarding the security related issues will be convened soon. The British media has claimed this to be a political war against Russia. At the same time, the military analysts are claiming that this political war will turn into a dangerous war in the near future. Some analysts have claimed that both the countries have prepared for war and have referred to the strategic plans of the UK and Russia.